HAPPY BIRTHDAY CARRIE BRADSHAW!! I mean... Sarah.
It's Queen Parker's 50th Birthday and isn't she just as amazing as ever?! It is hard to remember that she really ISN'T actually Carrie Bradshaw in real life. When it comes to needing a bit of fashion inspiration, how many people's initial thought is Carrie? I know I'm not the only one. And when have you ever heard someone say, "No, that doesn't look good. It's too Carrie Bradshaw!" NEVER!!
So to celebrate SJP's big 5-0, I am bringing you 50 times both her and Carrie B's looks were on point!!
Enjoy..
Honestly, now I want to have a Sex and the City marathon. And then go shopping.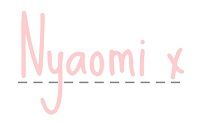 All images found via Pinterest.