MUSIC TIME!!
This week's Song of the Week is by the brilliant Twin Atlantic. I fricking LOVE these wee Scots. I first found these guys when I was an 'emo' teen spending all my time on Myspace. I remember it so well. They had uploaded a cover of 'Girls Just Wanna Have Fun', and I swear I had it on repeat for about 3 months. It was just fabulous. Several years later and I'm still just as in love with them. I would love to see these boys live (Hint!!). Need a good gig to go to..
I went with the brilliant 'Heart And Soul' because this song just doesn't get old. It makes you want to just get up and move, and is always on my 'getting ready' playlist for a night out. Enjoy...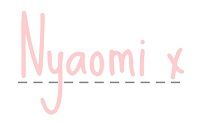 Image found via Google.